Unlocking Savings, Sustainability & Self-Reliance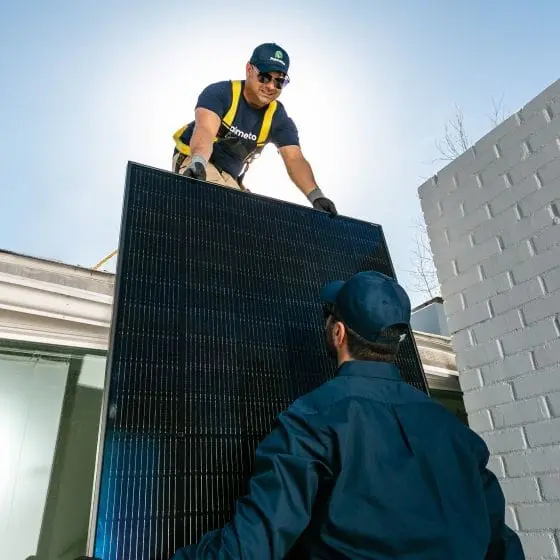 Take Control of Your Energy Costs
Worried about skyrocketing electricity bills? Palmetto's Power Purchase Agreement puts you in control of your energy costs through secure, long-term solar savings.
Zero Upfront Fees: You pay nothing to install panels – we handle costs, maintenance and repairs for 25+ years
Predictable Solar Payments: A locked-in, competitive rate means stable payments instead of unpredictable rate hikes from the power company
Day One Savings: On average, homeowners save 10-20% on their energy bills from the moment their system switches on
Insulated from Future Price Gouging: Even if the electric company raises rates, your monthly payment stays the same. Finally, total budget protection from inflation!
Contact us for a free consultation on how we could bring budget-friendly power to your home
Get Your Free Saving Estimate for Going Solar!
Empowering a Smarter Clean Energy Future
Say goodbye to the hassle of tracking bills and comparing rates for savings optimization. With NXTSOLARENERGY.com Solar Solution in partnership with Palmetto, the leading solar company in the U.S., you can take full control of your electricity. Experience the power of a forward-thinking partnership that simplifies your energy journey and maximizes your savings potential
How It Works
Go solar with ease. Our straightforward approach takes the hassle out of
switching to clean, renewable solar energy
Home Assessment
We evaluate your home's sun potential through measurements and inspections with our specialized tools. Our advisors identify the perfect panel placement
Approvals and Design
Approvals from relevant associations ensure safety for all. Our coordinators are patient through the process until it's signed off
Installation
Our certified technicians raise panels high with care using ladders. Neighbors often marvel at the process that brings renewable power!
Operation & Support
Logging into your account from any device provides output overviews. Our monitors ensure all runs smoothly without stress. Regular checkups give insights into your sustainable investment over time
Why NXTSOLARenergy.com Is the Choice of Your Local Community
Frequently Asked Questions
admin
As a seller, there are many updates you can do to boost the perceived value of your home before listing Read More >>
admin
Whether in person or online, the first thing buyers see is the view of your home from the street. How Read More >>
admin
Deciding to become a homeowner is a big decision. Paying rent every month is a familiar habit. Plus, to rent Read More >>